College/Young Adult: The Fellowship of the Cross
Current Weekly Events:
Monday nights: Adoration at our Country Church from 9 PM – 10 PM

Tuesday nights: Dinner at BJ's Brewhouse and Restaurant at 9 PM
Greetings to all young adults 18 and over! As you graduate, go off to college, or enter the workforce, know that you have a spot at the Lord's Table!
The Fellowship of the Cross is St. Ignatius' premier group for Frederick's young adults! We gather for weekly events, and are always looking for more ways to grow and change the community. With an active, local base of over 30 members (with over 100 others at schools and offices across the United States), we are always looking for more ways to grow and more events to sponsor.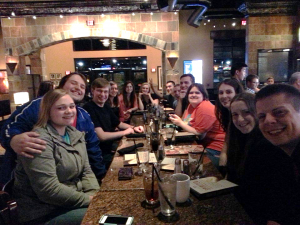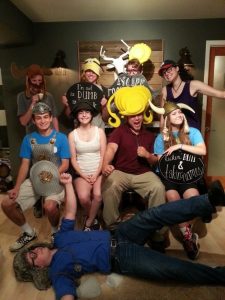 The Fellowship offers regular events in four main areas: Social, Spiritual, Service, and Scholarship (education). Check out the schedules below for our upcoming events, and please follow us on Facebook: Fellowship of the Cross: St. Ignatius Chapter. Our events are open to all young adults over the age of 18, and friends of all faiths are welcome (the more, the merrier).
For more information on our events and programs please call the Faith Formation Office.