High School Youth Group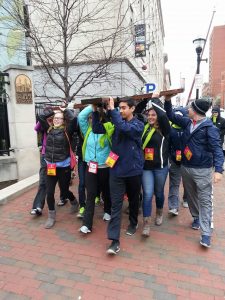 Greetings to our High School Freshmen, Sophomores, Juniors, and Seniors! Here at St. Ignatius, we have tons of programs just for you! From monthly social events and service opportunities, to Faith Formation Classes and our Peer Ministry Program, there are countless ways for you to be involved at our parish.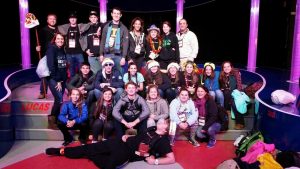 Check out the schedules below for our upcoming Socials and Missions of Mercy. These events are advertised a month in advance and are open to all high schoolers and their friends of all faiths (the more, the merrier). We hope to see you there!
For more information on our events, classes and becoming a Peer Minister, please contact Carol Smith at csmith@e-stignatius.org.
St. Ignatius of Loyola Teens at NCYC 2015
Calendar of Events and Permission Forms Below:
Calendar of Youth Service Events for 2017-18 -> Coming Soon
Calendar of Youth Social Events for 2017-2018 ->  Coming Soon
National Catholic Youth Conference is coming to Indianapolis and WE ARE GOING, are you?  Promo Video
Will you be on the bus that pulls out on Thursday, November 16th and returns Sunday morning, November 19th.   The trip cost $580 with a $100 deposit to hold your spot.  We will be offering many opportunities to fund raise and there are scholarships available!
NCYC 2017  Flyer
NCYC 2017 Permission Forms
Calendar of NCYC 2017 Fundraising Opportunities