Hope and Healing with Yarn
This ministry is a group of volunteers that love to knit and crochet for a cause.   Our shawls, lap robes, hats, baby booties have comforted cancer patients residents of nursing homes, children and adults in hospitals and those grieving the loss of a loved one.
Our baby blankets and booties have been shared to infants in Newborn Infant Care Units (NICU) and our booties are provided to pro-life sidewalk councilors.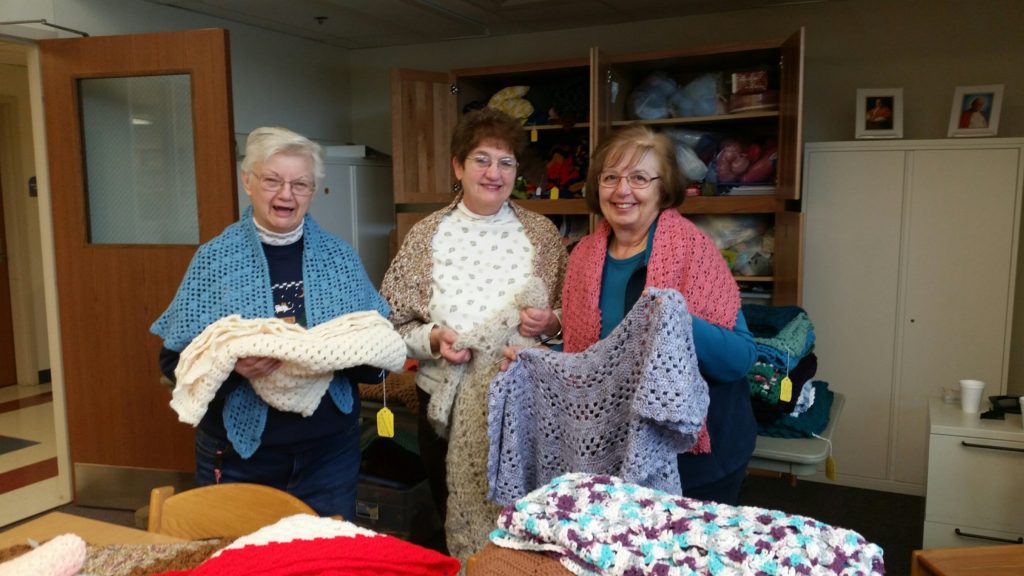 We invite all who know how to knit or crochet and those who would like to learn how to knit or crochet to join us.
Meetings are the 2nd and 4th Wednesday of every month in the Parish Media Center.  Yarn donations are always accepted.
For information please call the Parish and ask for Sally Huber.