Middle School Youth Group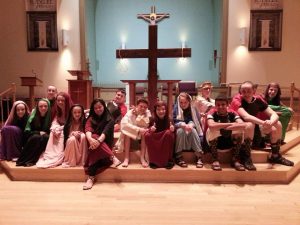 Greetings to our 6th, 7th, and 8th graders! Here at St. Ignatius, we offer monthly social events and service opportunities for our Middle School Youth Group. These events are advertised a month in advance and are open to all middle schoolers and their friends of all faiths (the more, the merrier)!
Check out the schedules below for our upcoming Socials and service Opportunities "Missions of Mercy".  We hope to see you there!
Calendar of Youth Service Activities -> Coming Soon
Calendar of Youth Social Events ->  Coming Soon