Vacation Bible School – 2017
REGISTRATION NOW OPEN  – Vacation Bible School 2017 is the week of July 17th – 21st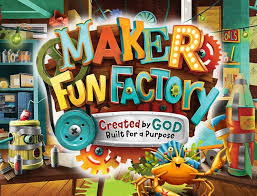 Open to anyone in the community.
Cost for campers this year is $40 per student entering Kindergarten thru entering 5th grade.   Registration fee includes a t-shirt, music CD, daily crafts, snacks and all the fun you can cram into 3 hours a day.   Hours of VBS will be 9AM to Noon Monday – Thursday.  Friday 9AM to 1:30PM because we end camp with family show & luncheon.  Family are asked to join us beginning at Noon on Friday
REGISTRATION FORM -> VBS Registration 2017-2018
HELP NEEDED:  We are looking for youth and adults to help with making VBS amazing.   Beginning in May (Day of the week to be determined) one evening a week set construction.    Beginning June 13th we will be holding drop in construction days every Tuesday, Wednesday and Thursday from 9am to 3 pm.  Drop in days will continue until July 6th.
Volunteers also needed to help with the week of VBS.  Please download the volunteer form and return it to the Faith Formation Office, space is limited   VBS Youth-Adult Volunteer Registration 2017-2018
---
Cave Quest 2016 maybe over,but the memories live on!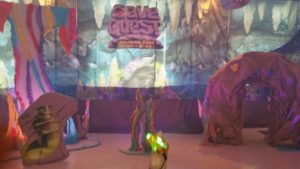 In the Summer of 2016 over 105 children enjoyed the week of learning about Jesus Christ and how his light shines even in the darkest of places.    VBS is about Jesus Christ's friendship with his young disciples through play, song, listening to Bible stories and making new friends.  The week would not have been so special if it had not been for our amazing 59 adult and teen volunteers who donate their time and love for our parish children each year.
Below are YouTube links to a glimpse of the faith filled fun week at Cave Quest 2016.